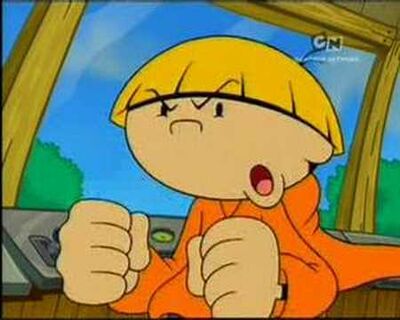 Numbuh 4 (from Codename: Kids Next Door) is the fifth member of
The Red Arrow Force
squad, one of the allies of
Team Isberto
. He is the team's bravest, toughest, strongest, fiercest, wildest, most adventurous, dangerous, courageous, and possibly the best fighter of Kids Next Door Sector V. He is also the most impulsive, brash, hot-headed, arrogant, ignorant, and harshest of the team. He is close friends to Numbuh 2 and has a crush on his teammate, Numbuh 3.
Ad blocker interference detected!
Wikia is a free-to-use site that makes money from advertising. We have a modified experience for viewers using ad blockers

Wikia is not accessible if you've made further modifications. Remove the custom ad blocker rule(s) and the page will load as expected.