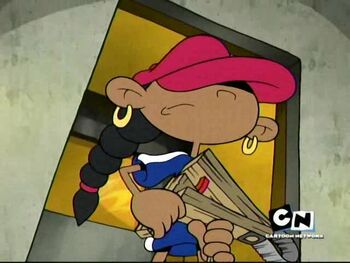 Numbuh 5 (from Codename: Kids Next Door) is the fourth member of
The Ben 10 Alliance
squad, one of the allies of
Team Isberto
. She was the oldest member of Sector V, the only girl besides Numbuh 3, and is the closest to Numbuh 1. Numbuh 5 is described as the intelligent, laid-back, witty, quick-thinking, cool, calm, crafty, clever, responsible, book wise, and streetwise agent of Sector V and the only one with true common sense. Like Numbuh 1, she is the only member of her team that takes her missions seriously. To go along with her cool personality, Numbuh 5 is the only character in the show that speaks in third person, saying "Numbuh 5" instead of "I" most of the time. Not only is she the smartest of her team, but one of the smartest students at Gallagher Elementary School, where she is a honor student.
Ad blocker interference detected!
Wikia is a free-to-use site that makes money from advertising. We have a modified experience for viewers using ad blockers

Wikia is not accessible if you've made further modifications. Remove the custom ad blocker rule(s) and the page will load as expected.