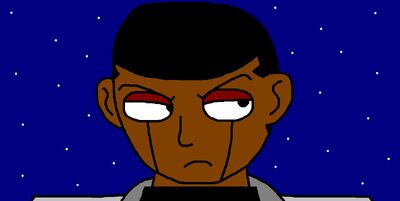 Tony Harrison is the third member and the mentor of the
Strike Knights team
, one of the allies of
Team Isberto
. He is also an android who was one of the members of the original Strike Knights team, with his leader named Sky Astral and his teammate named Junko Bosco. After Junko's betrayal and Sky's capture, Tony narrowly escapes to return to Alpha Earth to inform
Jet Astral
of his brother's fate. Ever since then, Tony serves as Jet's mentor and frequently gives Jet instructions and advice.
Tony Harrison is the resemblance of Pyunma (Cyborg 008) from Cyborg 009.
Ad blocker interference detected!
Wikia is a free-to-use site that makes money from advertising. We have a modified experience for viewers using ad blockers

Wikia is not accessible if you've made further modifications. Remove the custom ad blocker rule(s) and the page will load as expected.